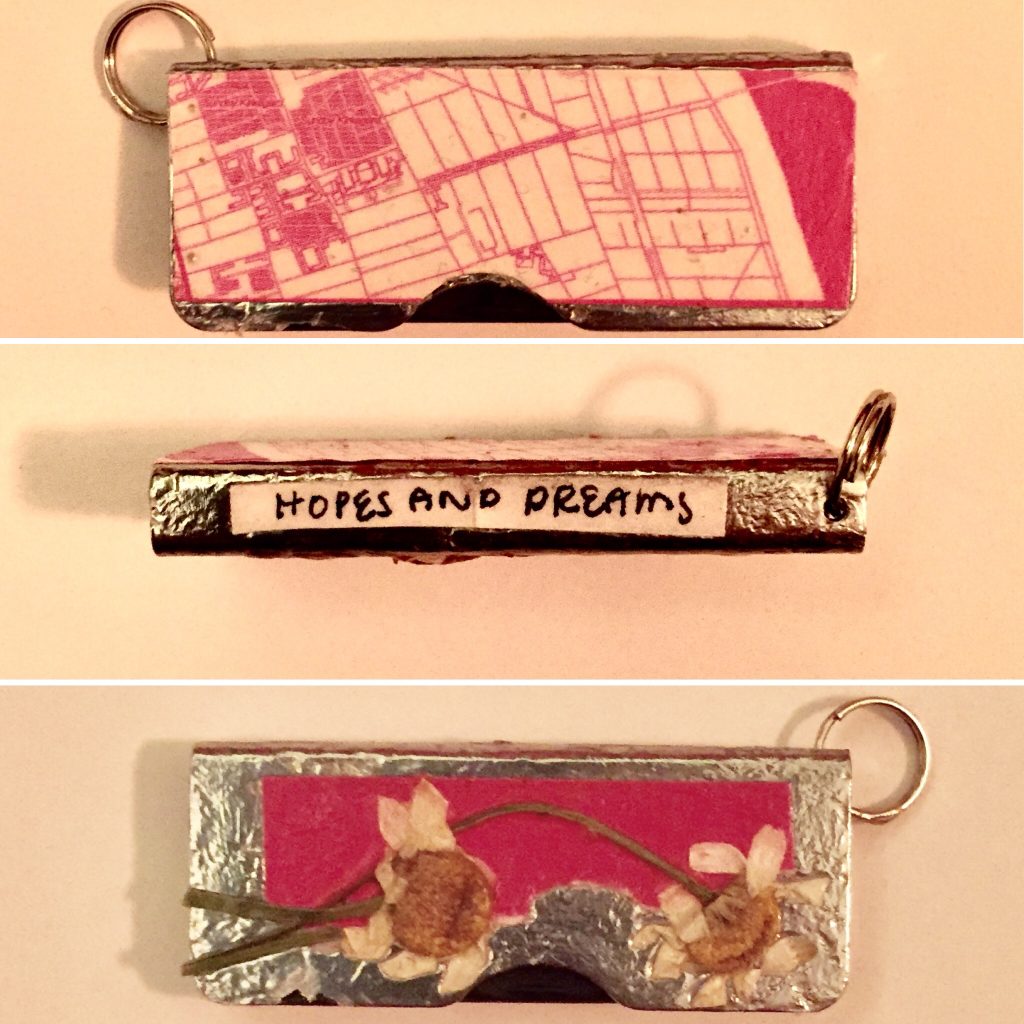 Hopes and Dreams I, 2018
USB drive, dried daisies, paper, ink, modge podge
This collage is a tongue and cheek homage to making peace with one's "hopes and dreams". On the surface, it's sweet – a technological object softly cloaked in dried flowers, small script, and a little bit of Copenhagen. But beneath the surface, it hides disillusionment. The USB is from [redacted], the preserved Valentine's Day flowers from [redacted]. The object itself, a discarded piece of technology is quick, fragile, and disposable just like human beings in capitalism and love in today's society. Theoretically useful, but incomplete, serving no function. Yet, by shrouding these found objects in the careful art of decoupaged nature; peace is restored, and power is reclaimed.
The USB itself contains the digital remnants of a collaborative piece with a bygone cutie that was never finished as the relationship dissolved. Concurrent to the start of </3, Hopes and Dreams I, has been sent on a restorative creative sabbatical in Palm Springs to an environmental art museum that teaches children about the Four R's – Reduce, Reuse, Recycle, Responsibility.
EXHIBITION
2018          April in Paris, S.C.R.A.P. Gallary, Indio, CA
2018           </3, SF LGBT Center, San Francisco, CA (in absentia) 
ITERATIONS
2018          Hopes and Dreams II