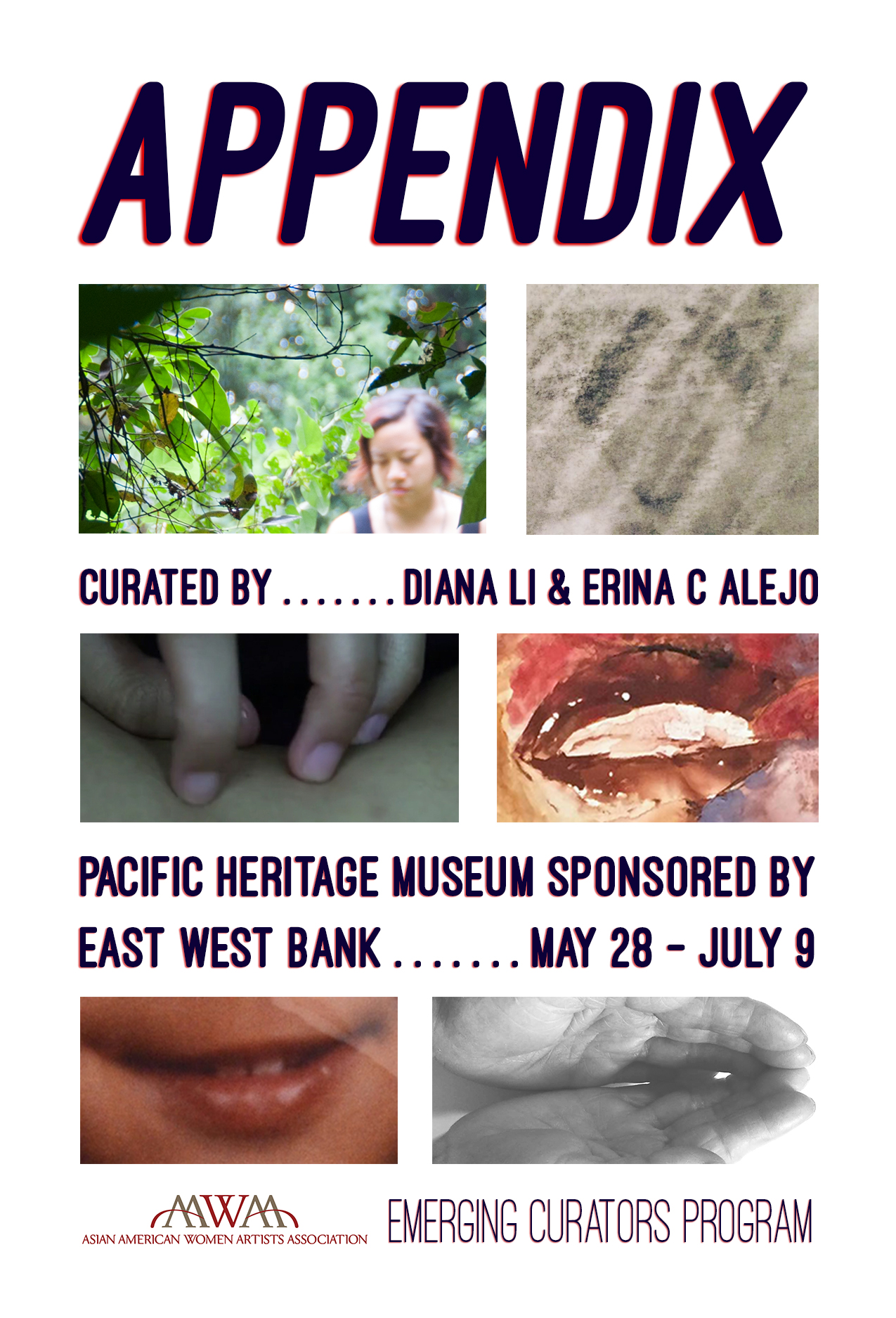 VENUE
Pacific Heritage Museum, 608 Commercial Street, San Francisco
EXHIBITION DATES
May 28 – July 9
GALLERY HOURS| Thursday-Saturday, 10am-4pm.
OPENING RECEPTION
May 28, 1-4pm.
ARTISTS TALK & CLOSING RECEPTION
July 9, 2-4pm.
CURATORS
Erina C. Alejo & Diana Li
ARTISTS
Stephanie Canlas | Marlene Iyemura | Shelley Kuang | Vida Kuang | Jayne Manuel a.k.a. j.guinto | Mariela Montero | Celi Tamayo-Lee | Lisa Pradhan | alexis macapinlac selleck | Sasha Vu
ABOUT THE EXHIBITION
In lucid moments of stress or pain, the appendix is an organ whose unread cultural histories push their way into significance, carrying weight on an overlooked past, present and future. Showcasing work from ten emerging Asian American women and queer artists, the exhibition activates personal and intimate narratives of mental and historical trauma, while bravely reclaiming and empowering intergenerational memories as part of the world we live in today.