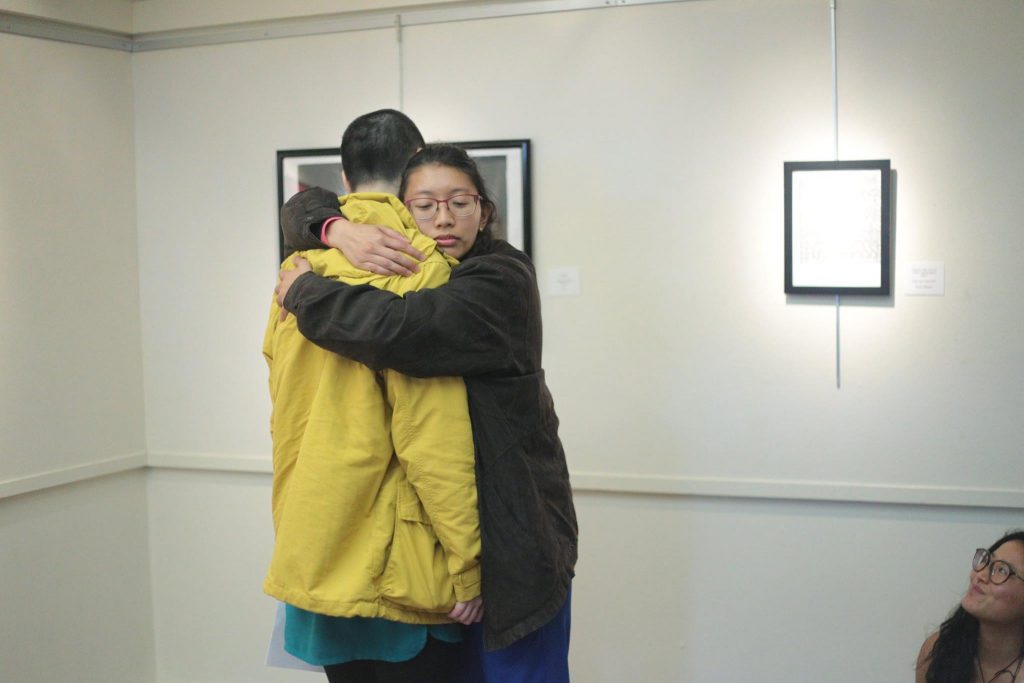 Chhori: Mummy Yo Mhyah – Holding on for Dear Life, 2018
When my mother moved to America she brought two suitcases filled with shoes, clothes, sarees, and jewelry. Objects not included: How to Raise an American Daughter. Chhori: Mummy Yo Mhyah – Holding on for Dear Life is a process zine modeled after the language and conception typified in Yoko Ono's conceptual art book Grapefruit. By replicating the Fluxus attitude and language of scores and instructions, Chhori, explores the magical realism of hyphen American mother-daughter relationships with humor. It asks — in the disorientation of diaspora, what do we pass down to our children? By stripping the complicated, transnational identity construction of diaspora to the lowest common denominator of most basic interactions, Chhori documents how the liminal world of gestures replicates larger contemporary Nepalese matrilineal of care and renegotiations of hegemonic cultural scripts.
This zine explores themes of Queerness, Sexuality, Arranged Marriage, Formation of Community, Destruction of Community, Abstinence, Dating, Womanhood, Hospitality, Respectability politics, Consumerism, Guilt and nonverbal communication. Additionally, this zine serves as a manual, documenting what's already been lived through while describing the potential for time travel, space travel, and the exploration of the perhaps, leaving room for something wild to occur.
PERFORMANCES 
2018          Dear Mother, San Pablo Gallery, San Pablo, CA
EXHIBITIONS 
2018          Dear Mother, San Pablo Gallery, San Pablo, CA